About
Domainhub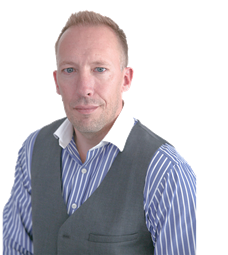 Founder and CEO
Hi, I am Gary Willicott, founder and CEO of domainhub.com.
I was first introduce by my now business partner to the domain industry in 2003, back then I thought I was a little late in the game but have since seen the domain industry just keep evolving and growing.
As an owner of a domain portfolio I soon got to know what both buyers and sellers wanted, I decided to create a platform which was a safe and secure environment for domain buyers and sellers to transact.
Jimmy.com
Jimmy.com became the first platform that we built for others to also buy and sell domains though. With a domain like Jimmy.com it really stood apart and we coined the phrase "The name in domains"
However a domain like Jimmy.com was destined for greater things, none other than Jimmy White himself had his eye on this domain, and in 2016 a private sale was agreed. If you love snooker and you love Jimmy, then check out his site on Jimmy.com
Jimmy White
Rebrand to Domainhub.com
As a results of the sale of jimmy.com we had to rebrand, the same great platform just another name. We thought it wise not to use another domain that some celebrity would want to buy, and so the hunt began.
As our network of buyers and selling grew, with an aim to place ourselves at the center of the domain industry it was clear that we had become a "Hub" (the effective center of an activity, region, or network) for domains.
So when we saw that domainhub.com was itself for sale then we knew we just had to have it. A sale was agreed and in 2016 Jimmy.com and successfully rebranded itself as DomainHub.com